The Lake-Letter June Edition
Bring On The Heat!
Can you even believe how quickly the temperatures elevated? Well, I suppose it's much the same every year as our Carolina weather fakes its way into Summer. (Here today, gone tomorrow!) As temperatures heat up around the lake, boating season will surely get into full swing. I have some great resources for you this month! This month read about a new dock builder in town (well new ownership), a great restaurant to beat the heat, and as always. local events to guide you through the month!
I've been very busy with graduation celebrations and want to take a moment to congratulate all of our upcoming graduates around the area. WELL DONE! Also, a thank you to the businesses who have contacted me about business spotlights, I will certainly be in touch and know that each great resource that I provide comes with either my personal referral or from someone I know and trust. Wishing you all a wonderful summer ahead!
Happy June!! Summer is HERE ☀️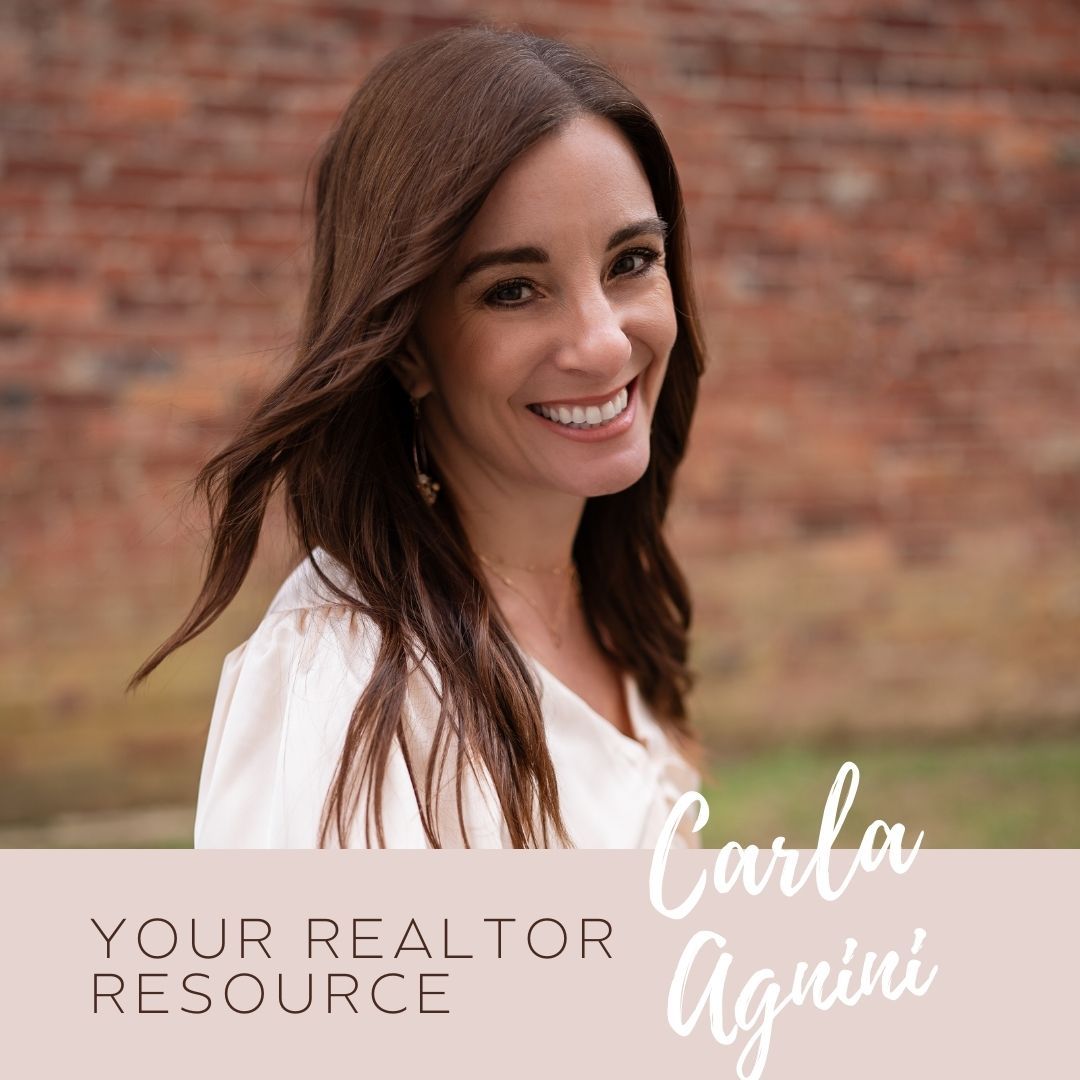 Event Details- live music Thursdays 6-9
British Invasion Jun 23rd
A favorite event for the summer is the live music series at Langtree in Mooresville. While the event is held every Thursday, I am particularly interested in the Jun 23rd performance from The British Invaders! Great music from The Beatles, The Kinks, The Who, The Monkees and more! Arrive early to secure a great spot, bring a lawn chair and grab a bite to eat or drink at one of the Langtree restaurants! The concert series goes on through the summer until September, so check for each weeks new concert headline!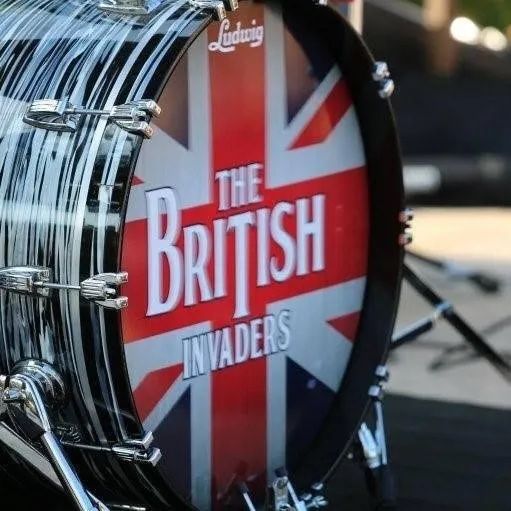 I think I may be a bit late to the game, but just in case there are a few new comers or just a bit behind like me, you must absolutely make a reservation at Barrel and Fork in Cornelius! The quaint renovated farm house, 1920's cut glass crystal, and a front porch to make the truest southerner envious. I was fortunate to have dined with a lovely group of ladies for a recent diner and could not have been more impressed with the ambiance or the entrees. The wait staff was so extremely knowledgeable about each menu item, that it was an enjoyable education to learn about the origin of the drink and the restaurants personal take on what we may know as another. Fresh ingredients, and an almost apothecary style to the one of a kind drink menu was well received by all! I want to try each one, again and again. The menu genuinely has something for everyone and the chef welcomed the changes to the plating to suit each guest. I could go on and on about the fried calamari appetizers with Hot cherry peppers, jalapeños, and spicy marinara. I must admit, it was an audible "yum" on the first bite, and while my scallops were also received as perfections, I don't even have the words to describe the marriage of my two favorite desserts, Crème Brûlée Cheesecake. Because the desserts aren't on the menu, this leads me to believe that they may be on rotation, so go NOW to try this one. I do think that Barrel and Fork will be on my forever rotation, whether it's for a quick drink at the bar from the bartender/artist/chemist or a leisurely meal on the front porch, I will be back.
Local Knowledge Spotlight
This little gem of mine....
Hangout Lake Norman
Honestly, I think it can take years to learn your way around Lake Norman, and don't get me started on learning the water levels around the lake. I came across a new app in the APP Store called Wake Lake Norman and I am finding it super helpful, especially for new comers. They have hangout spots marked, marinas, restaurants and great navigation. The downside is that it does cost, $2.99 to download. Personally, I am finding it super helpful and after 20 years on this lake, I even found a few new hang out spots myself for this summer!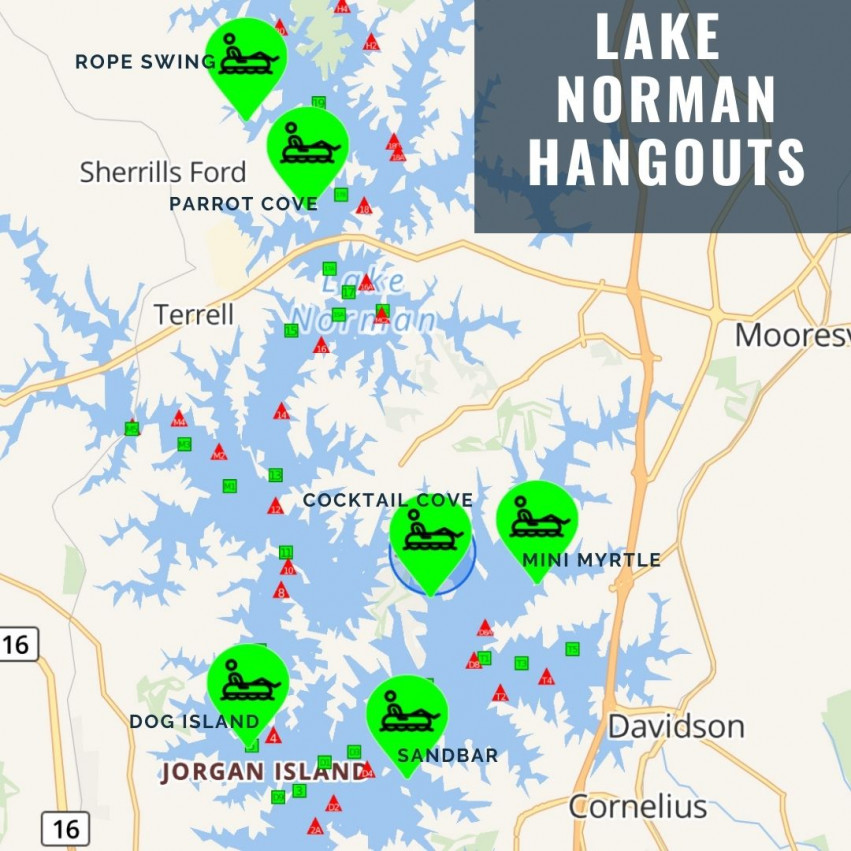 You may have tried Rowboat Dock and Dredge in the past, or maybe you are simply searching for a dock builder/repair company who will return your phone call (Personal promise from the owner, "You will get a return call!"), certainly give the new owners of Rowboat Dock and Dredge a call! Scott Heslink purchased the long time Lake Norman company this year and has really set things in motion to bring customer satisfaction to the forefront of his business model. My customers are reporting good feedback, and they have an excellent turn around time. They also install boat lifts and are an approved HydroHoist dealer. Voted, "Best of Iredell 2022" in Dock & Dredge category with over 5700 docks built on Lake Norman! Give Scott a call and let me know how your dock turns out!
858 Williamson Rd. Mooresville NC 28117
704-663-3478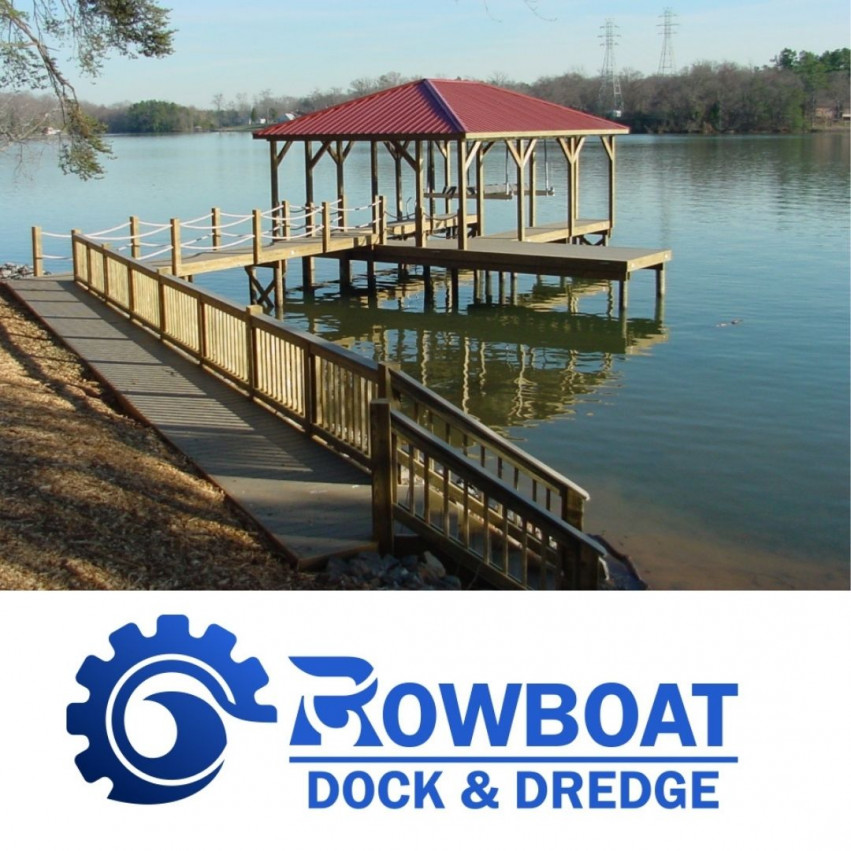 Housing Market Spotlight
I know you have heard the hype, the housing market is in a transition for sure; however, don't let that fool you into thinking we are no longer in a seller's market, because that would be untrue. The market (buyers or sellers) is determined strictly by supply and demand! Our demand in the Lake Norman market is still very strong and very limited. What we are seeing is a bit more caution, fewer multiple offers and a few more days on market. Interest rate hikes have given buyers reason to pause and reflect before jumping so quickly.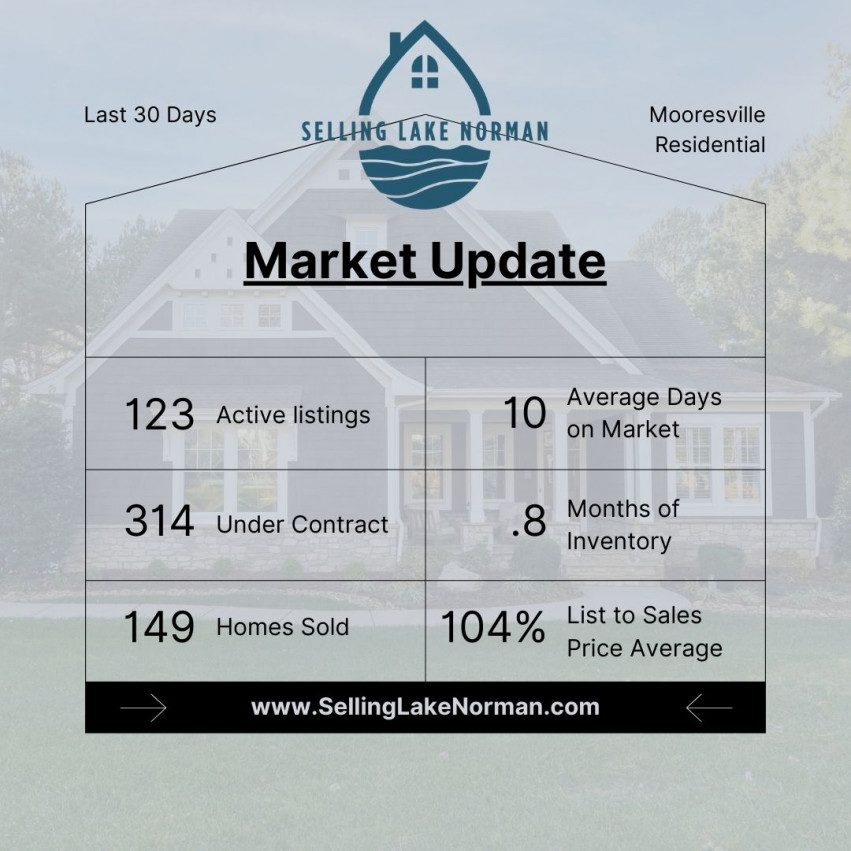 More Events
Want to get to know Lake Norman, check out the Visit Lake Norman webpage, or give me a call, I'm always happy to share my local resources.
Lake Norman Events