The Lake-Letter May Edition
May Flowers!
Well, I think it's safe to say that the April showers brought not only the May Flowers, but tons of pollen as well. It looks like we will be back to normal shortly, and the sounds of blowers and pressure washers will once again fill the air as we wash away the yellow dust and make our way back outside. I'll share my best spring cleaning resources below including my go to vendors for getting things back to summer enjoyment ready.
It's the perfect season for lakefront dining, so I have included a Google Earth tour for all of your waterfront dining options. Finally, as has become the tradition, I'm sharing my latest restaurant review and a special "Event" spotlight. I hope you are enjoying the ""lake-letter" and let me know if you would like to see anything special in future editions.
Happy May !!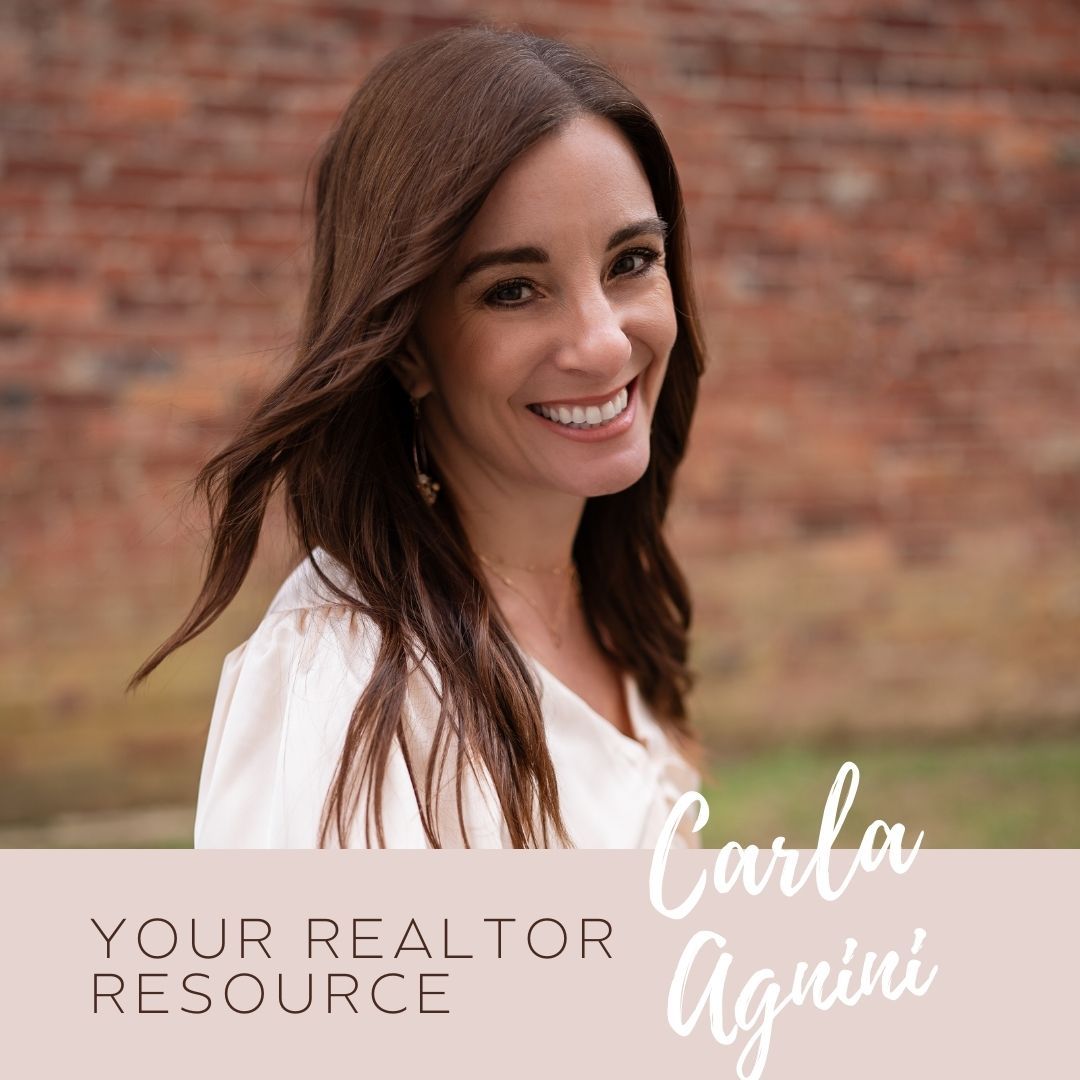 Event Details-
It took far too many years for me to realize that there was a Lake Norman Philharmonic, ("lkn PHIL") a nonprofit, all-volunteer music organization inspired by the concept that music is for everyone. On May 1st, they will launch into spring with their first concert performance of the year at the Charles Mack Citizen Center. There will be a variety of classical and popular tunes to put you in the mood for the change of season! There will be a special presentation given regarding Ukraine, and the Orchestra will perform the Ukraine National Anthem as part of this event! The program includes a solo by our conductor, Eduardo Cedeño. I hope to see a few of you there!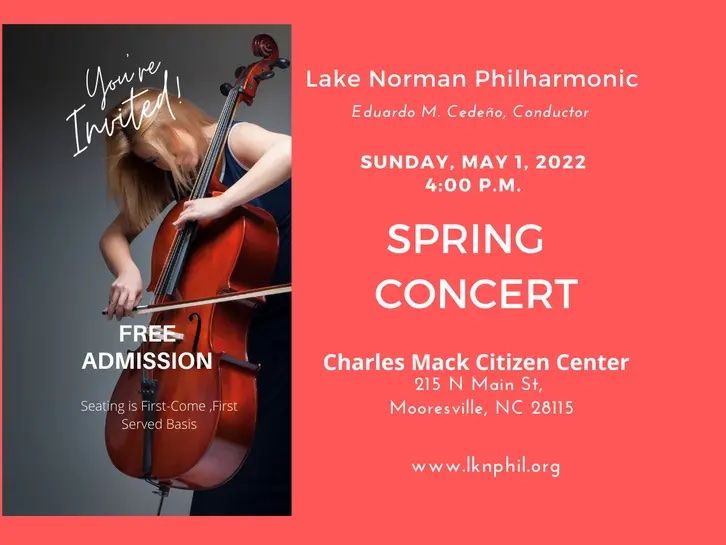 Restaurant Review

- Joe Fish

I am still surprised by how many residents haven't ventured into Joe Fish for one of their many delectable seafood dishes. This is a perfect example of, "don't judge a book by it's cover" restaurant. I think it's hidden strip mall location is a disguise by design, so that the food has room to take the spotlight. For years we have enjoyed the crab cakes (which are the best I have ever had), lobster mashed potatoes (it's an entire meal side dish) and grilled salmon; but just this last week I was able to experience another mouth watering favorite, Lobster Mac and Cheese. It sounds so simple, and recently I had tasted one of the best in the Upper West Side of New York, so I thought, "it may not compare", but boy, was I wrong! The multiple cheese combination and fresh jumbo chunks of lobster were absolutely tantalizing. I now have so many "favorite" dishes at Joe Fish, that I need to go multiple nights per week. A little nod to the fresh produce in the garden salad (the tomatoes are perfection) and the - not to be missed - Creme Brûlée. The staff completes the experience with a true level of hospitality and friendliness and if you are lucky enough to steal a seat at the bar, say hello to Bethany. I think she is an original at Joe Fish and when she isn't on the tennis court, she makes an amazing drink. There's usually a wait, but worth it. It seems to me that there are two windows of busy as the crowd seems to change over around 6:30 from the early birds, so don't count on an early dinner securing you a table.



Local Knowledge Spotlight
This little gem of mine....
Of course you may know some of these, but always good reminder, Here is a link to a google earth tour with links to each site or menu for you to begin planning your summer lake days. While all had boat slip parking options, some were very limited and if you are out an about on a weekend, be sure that they fill up early. I'll continue to give dining reviews over the next few newsletters and hopefully pass along some of our favorite lakefront dining stops and dishes for you to try. I think what you will find is that they each have their own unique flavor, from "right off the boat' look to more 'upscale' special celebrations. Let me know if you have any questions on which one might be perfect for your plan.
Spring Cleaning - Vendors
So, as mentioned above, it's time to clean off all of that yellow dust that has plagued us for the last month or so and get back to enjoying the best of North Carolina - The Outdoors. Here are a few of my or my clients most loved vendors to help you get everything ready for summer guests, pool days and more!
Window Vets - Pressure washing & Windows, call/text (704) 298-8354
Eco maids of Lake Norman - (704) 741-9718
Gutter Grunts - Gutter Cleaning - (704) 450-5368
Exterior Painting.(Interior's Too) - Trailblaze Paints (704) 459-8649
Did you know that I have a long list of recommended vendors to share with my clients? I'd like to say that when you buy or sell with me, you become a client for life and I'm always here to pass along a referral.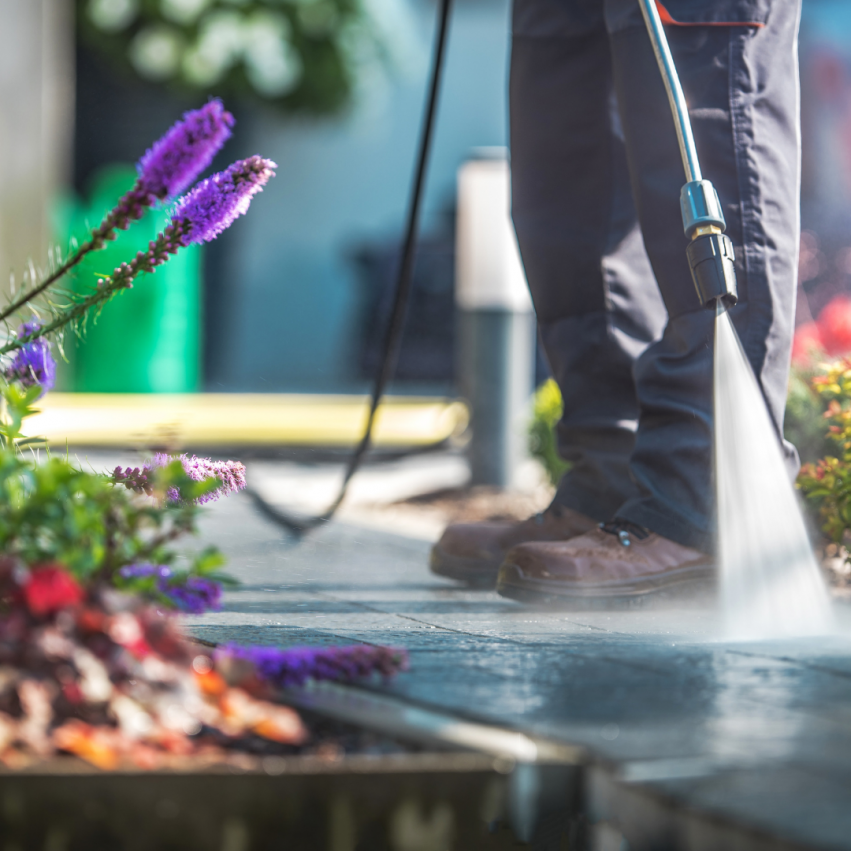 Housing Market Spotlight
Depending on your location and price point, you may have noticed a few changes to the market since Easter. We are seeing a slower showing schedule and Days on Market are just a bit increased. The interest rate climb into the 5% marks has buyers on edge with a bit of pause in their decision making process. Experts agree that while we may see some stabilization, it is still a sellers market! I'd be happy to break down the specifics for your home or drop by for a
complementary
"Agent Feedback" visit so that you know what your selling options are, while the current market is still strong.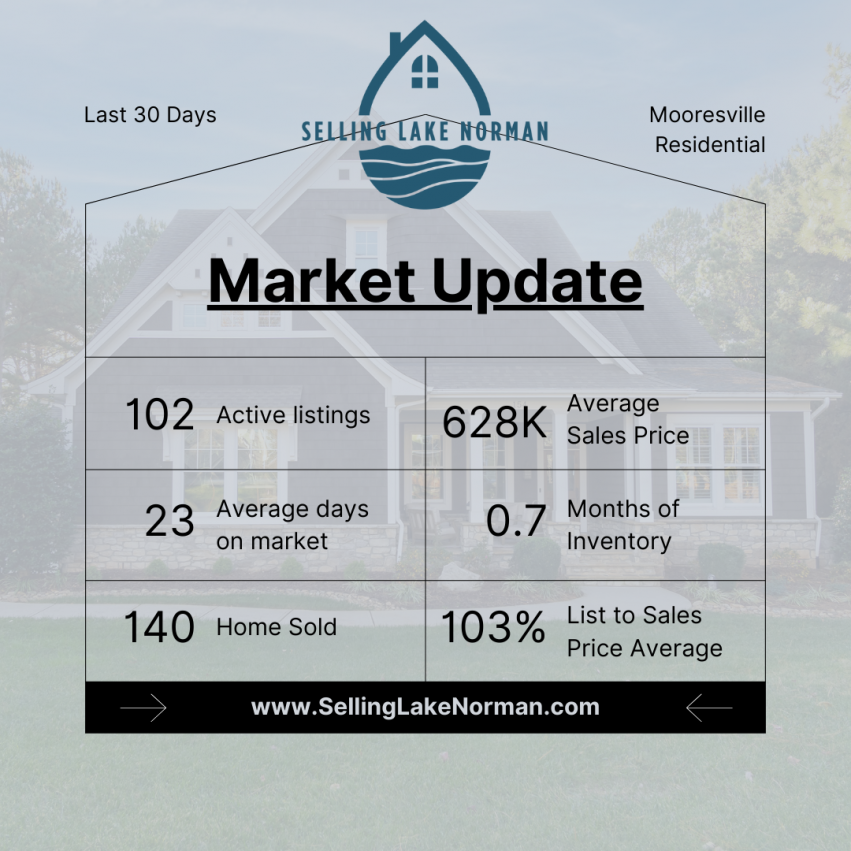 More Events
Want to get to know Lake Norman, check out the Visit Lake Norman webpage, or give me a call, I'm always happy to share my local resources.
Lake Norman Events