The Lake-Letter July Point Edition
Positively Patriotic!
Is there any place that feels more patriotic than Lake Norman during the 4th of July? Honestly, I don't think so! For nearly 20 years, my absolute favorite holiday to celebrate here in Lake Norman has been the 4th of July. Watching the fireworks over the lake sky is simply an amazing sight to enjoy.
I'm sure you have all been very busy with summer vacations, so hopefully these resources can go a long ways into helping you enjoy the most of your summer months. I've compiled a list of great 4th of July celebrations for you, and a new business recommendation we well as some other local resources for you to get to know. Wishing you all a wonderful and safe summer!
Happy July!! Summer Love ☀️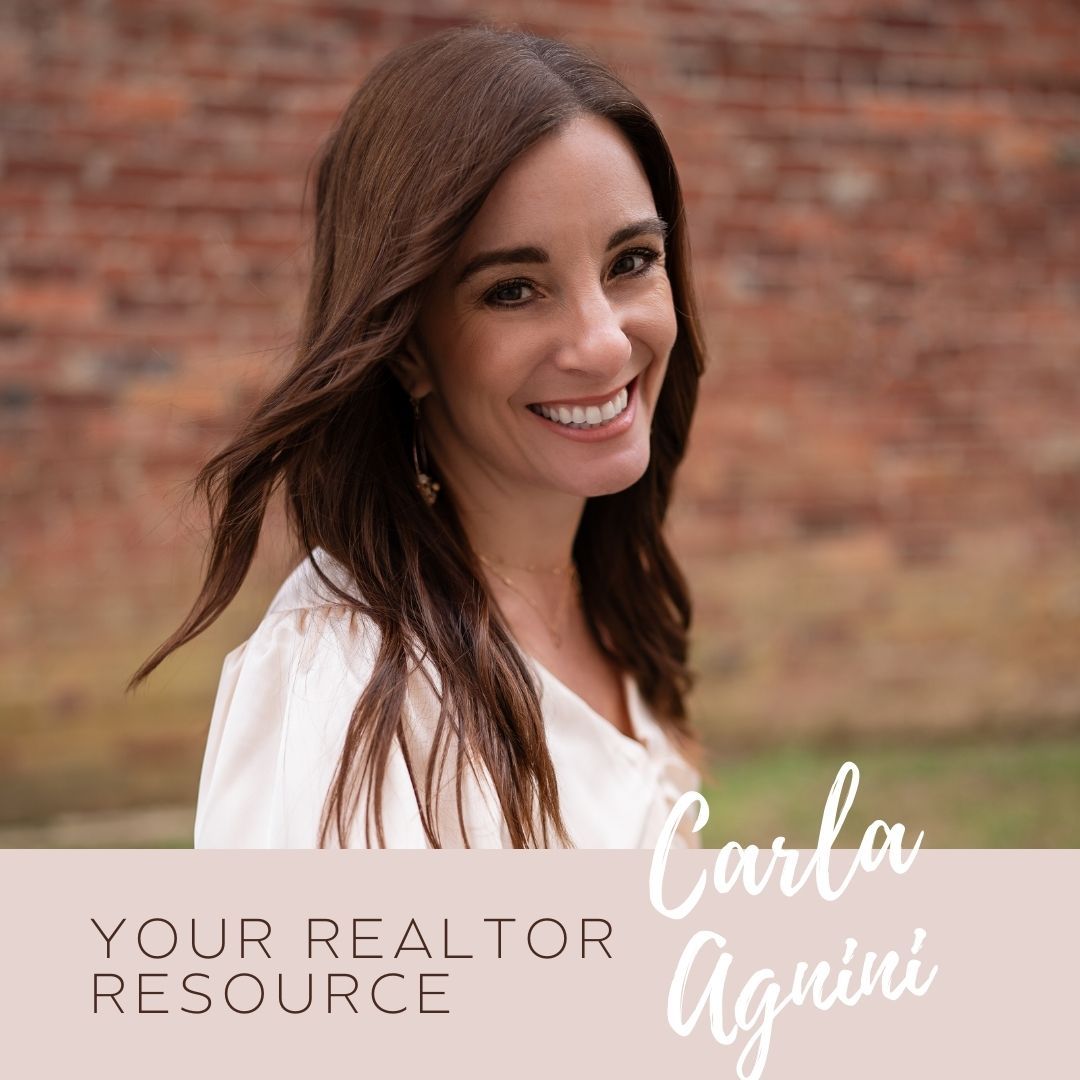 Special 4th of July Events
Celebrate Independence
Let's face it, there are an endless supply of 4th of July celebrations around Lake Norman and this year, most of them will take place on Sunday, July 3rd. While I thoroughly enjoy the view from the lake, it can get a bit dangerous for those who are not seasoned boaters. My number one tip is to brush up on your boater safety if you plan to be on the lake for the weekend of the 4th. Here are some great resources for boater safety. Next, I would be remiss to say that the entire experience put together for the Mooresville Field of Flags is absolutely the best place to bring out your patriotic spirit, enjoy local vendors and festivities, all while keeping in mind what it takes and has taken to be a free nation. So, even if you are planning to watch the fireworks from one of the many lake locations, definitely plan to stop by the field of flags at the Lowes YMCA to see The Field of Flags which commemorates our Veterans, fallen and active service members, and First Responders who serve our country.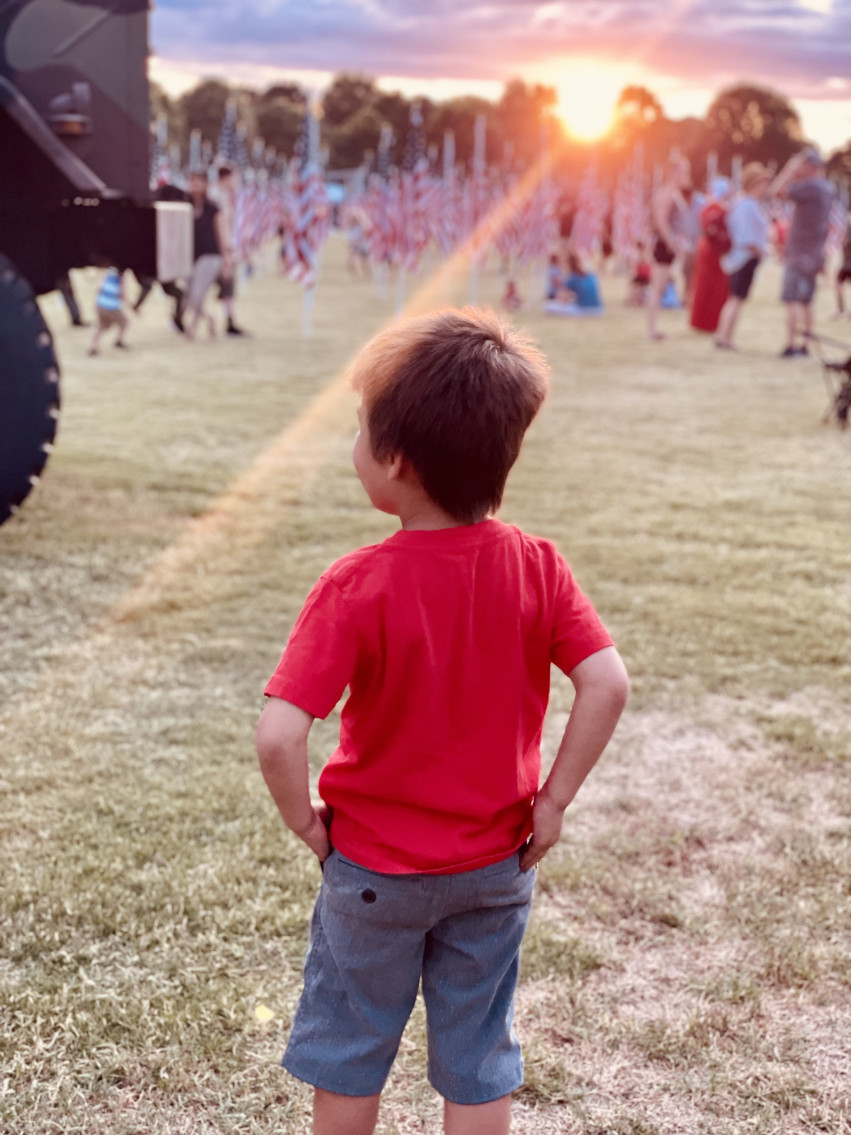 I simply couldn't miss adding Toucan's to the list of must visit restaurants considering I have been there at lease once per week since summer started! With so many having visitor's from out of town coming to enjoy "Lake Life" over the holiday weekend, Toucan's is the perfect place to get good food, good atmosphere and good views of the lake. I've been lucky enough to enjoy live music every time and the entertainment selections do not disappoint. The menu is quite large so you can be sure that everyone will find something to love. My personal favorite is the peel and eat shrimp and their delicious mojito! You can absolutely get there by boat and they are able to seat multiple large parties, which is a huge benefit for lake days. The only downside is that you will likely find a wait when you arrive. On the bright side, the bar area is large and there is quite a bit of space for enjoying the music and the drinks while you wait, so don't let that hold you back! Your visitors will certainly enjoy this casual lakefront introduction!
Local Knowledge Spotlight
This little gem of mine....
Well, if you didn't already know, now you do....Lake Norman is managed by Duke Energy. Want to build a dock or pier on a Duke Energy lake? Want to stabilize the shoreline? What about maintenance to your dock? Need to remove trees in the 50ft setback? Yes, Duke Lake Services the is the place to start and July 1st 2022 is bringing some changes to the application fees and required documentation. The most important part of living on Lake Norman is to keep accurate records for your pier and if you are buying or selling waterfront property you will absolutely want a copy of the pier permit. In order to receive a copy of your pier permit, one will have to be requested from Duke Lake Services and if it is not in your name (possibly in the previous owners name), you will first need to apply for a name transfer and pay the $350.00 application fee. Here is a link to the application. There are several companies that can assist you with the application process if needed. Some items that may be needed depending on your county are a survey and possibly engineered drawings. If you have more questions about waterfront requirements, I am always happy to answer your questions and/or put you in touch with the right contacts.
1. Duke Energy Lake Services Website
https://www.duke-energy.com/Community/Lakes/Services
2. [email protected] This is the email that homeowners would use to reach out with any questions. Response time is very quick!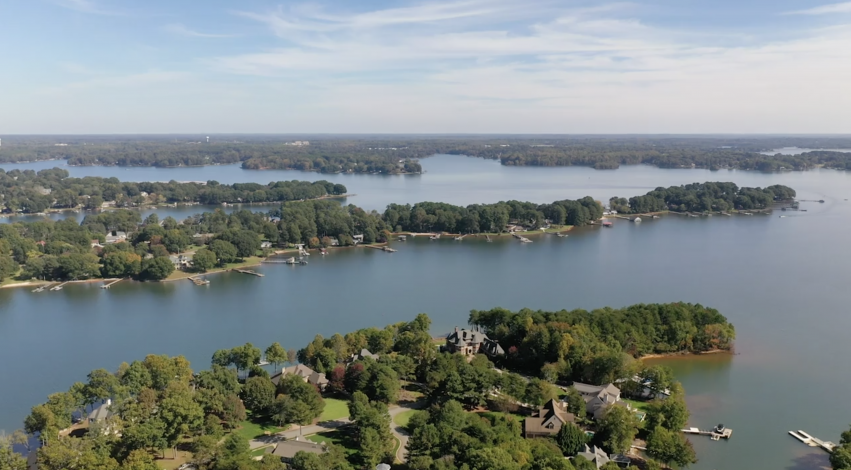 If you are anything like me, then summertime is my season to get things looking ship shape for all of our summer lake visitors. Also, when the sunshine is really streaming down, I start to notice all the areas of our home that could use a refresh or that our paint is looking a bit tired. Trailblaze paints is quickly becoming Lake Norman's number one rated painters on Google, with 58 five star reviews. I can vouch for the fact that it was a different and professional experience right from the start. Their motto of Honesty, Integrity and Quality is upheld by all of our staff. Every single employee that I have dealt with has been top notch. Trailblaze has an outstanding process from estimation through final inspection and can even tackle cabinet painting!
The good news for you is that there is still time for you to give them a call and get on the schedule for your summer paint jobs! Jack Magee is local to Mooresville, and while I love to promote local, I would promote Trailblaze paints regardless because of their outstanding professionalism.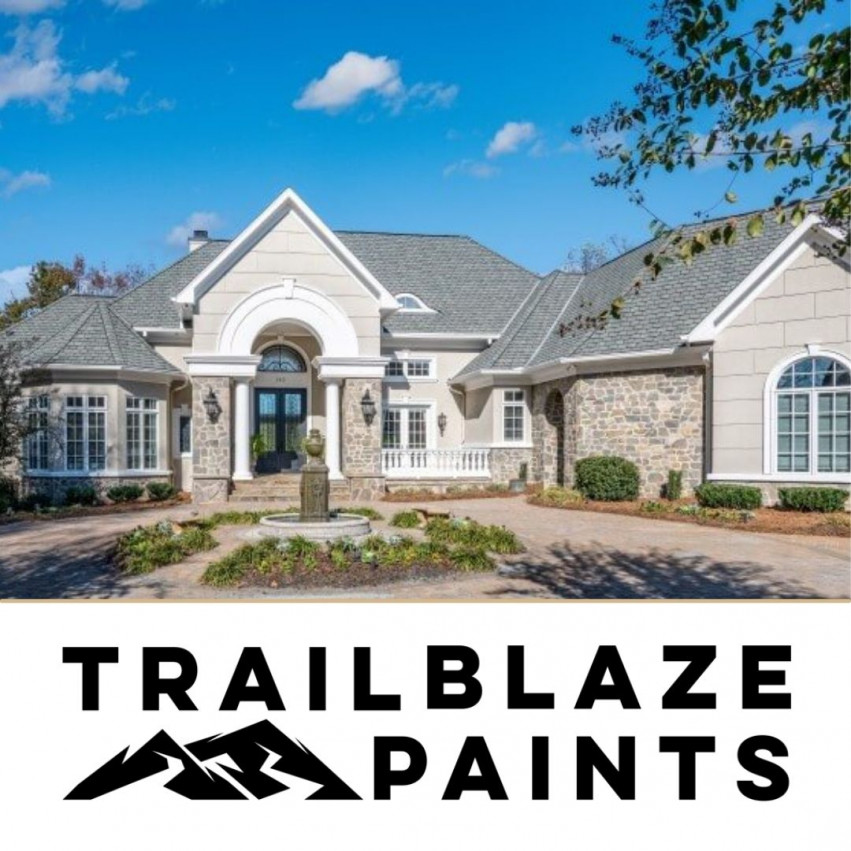 Housing Market Spotlight
My best advice in this shifting real estate market is to look local. How local? Very! That means that your specifics can make all the difference right now. There are certain features, neighborhoods that are still extremely desirable and for those homes, not a ton has changed. My "boots on the ground" observations are that we are seeing fewer showings and longer days on market and that accurate pricing has never been more important to meeting your real estate goals. If you are looking to purchase a lot or land, your competition got a bit lighter due to climbing interest rates. A parting thought is that those who bought the last time interest rates were this high, have gained a ton in equity over those years and that while there will be opportunities to refinance over the lifetime of your loan, the home that you are looking for may only come around once in a while. Let's chat about your specifics!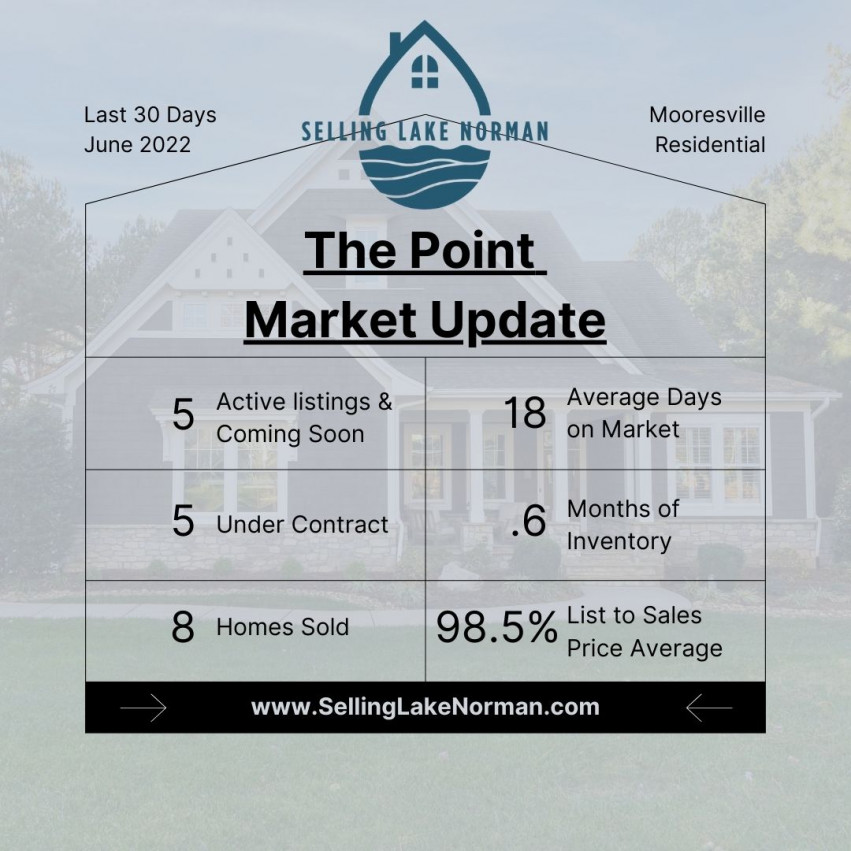 More Events
Want to get to know Lake Norman, check out the Visit Lake Norman webpage, or give me a call, I'm always happy to share my local resources.
Lake Norman Events